Route 66 Travel Centers
The Route 66 Travel Centers provides fueling services to Interstate 40 travelers at two locations, Exit 108 & Exit 140, with a 20-bay gas fueling and 10-bay diesel fueling station are located at the former and a 16-bay gas fueling and 6-bay diesel fueling station at the latter.   Both locations also include a full commercial driver service center, convenience store, smoke shop, gift shop and a Dairy Queen Grill & Chill. 
66 Pit Stop
The 66 Pit Stop currently has two locations servicing west bound Interstate 40 traffic, exits 140 and 114,with an 8-pump fueling station.  Both locations also include a convenience store and a new sit down diner where the World Famous Laguna Burger is served.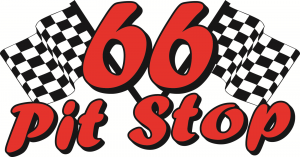 The Marketplace at Dancing Eagle
The Marketplace is a 25,000 square foot full service grocery store with a Deli and Snack Bar. The Marketplace is located just south of Dancing Eagle Casino, next to the Dancing Eagle RV Park.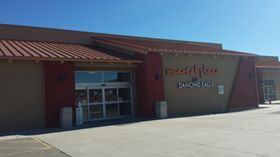 Paguate Mart
Pagute Mart offers a 4-pump fueling station and a convenience store at 965 North State Highway 279.