Route 66 Travel Centers
The Route 66 Travel Centers provides fueling services to Interstate 40 travelers at two locations, Exit 108 & Exit 140, with a 20-bay gas fueling and 10-bay diesel fueling station are located at the former and a 16-bay gas fueling and 6-bay diesel fueling station at the latter.   Both locations also include a full commercial driver service center, convenience store, smoke shop, gift shop and a Dairy Queen Grill & Chill. 
66 Pit Stop
The 66 Pit Stop currently has two locations servicing west bound Interstate 40 traffic, exits 140 and 114,with an 8-pump fueling station.  Both locations also include a convenience store and a new sit down diner where the famous Laguna Burger is served.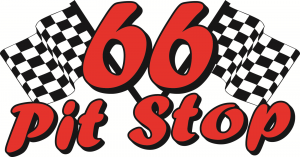 Transmix Plant
LDC operates a transmix plant at Exit 131 on Interstate 40. Transmix is a mix of gasoline, diesel, and jet fuel created during the transportation of such fuels through a shared pipeline. The process for separating transmix is a distillation process. The transmix plant operates 24 hours a day and produces approximately 50,000 gallons per day. All gasoline and diesel that is produced at the transmix plant is retailed through the LDC Travel Centers and Convenience Stores.
The Marketplace at Dancing Eagle
The Marketplace is a 25,000 square foot full service grocery store with a Deli and Snack Bar. The Marketplace is located just south of Dancing Eagle Casino.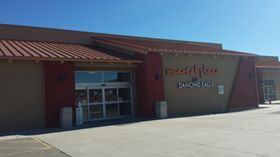 Paguate Mart
Pagute Mart offers a 4-pump fueling station and a convenience store at 965 North State Highway 279.