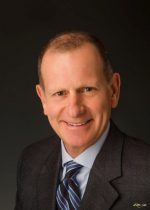 Stephen Szapor, Jr.
Chairman
Stephen Szapor has over thirty-eight years of operational, financial management and consulting and advisory experience in the gaming, leisure and hospitality industries.  He is currently a Managing Partner at Prospect Growth Partners for which he provides advisory and consulting services to primarily Native American tribes in the areas of Economic Diversification Strategies, Executive Leadership Training and Project Development.
Stephen's professional experience includes his work as Founder, President and Senior Partner of the Innovation Group, a leading hospitality, tourism, racing and gaming industry consulting company.  His professional experience also includes sixteen years of work as President, Chief Executive Officer, Chief Operating Officer and Chief Financial Officer for several public companies engaged in leisure, hospitality and casino operations.  His professional affiliations include service on the Board of Directors of the Colorado Gaming & Entertainment Company, the Board of Directors of the Sahara Gaming Corporation, and the Hollywood Casino Corporation.
Stephen holds a Bachelor of Science degree from Villanova University.  His certifications include a Certified Public Account licensure (now inactive), a Key Gaming License/Finding of Suitability from the States of New Jersey, Mississippi, Nevada and Colorado, and service as a former Chairman of the Colorado Tourism Office Board.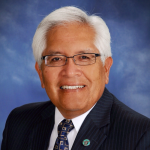 Ronald Solimon
Vice-Chairman
Ron Solimon retired as Director of the Center for Lifelong Education ("CLE") at the Institute of American Indian Arts ("IAIA") in Santa Fe, New Mexico. Prior to joining the President's Cabinet at the Institute of American Indian Arts, he served as the Executive Director of the Indian Pueblo Cultural Center, Inc., and President & CEO of Indian Pueblos Marketing, Inc., and Indian Pueblo Cultural Center, Inc. Ron is a member of the Pueblo of Laguna.  He also has paternal bloodlines at the Pueblo of Zuni. He received his Bachelor of Business Administration degree from New Mexico State University, College of Business, and his Juris Doctorate degree from the University of New Mexico, School of Law. Ron's service includes the National Center for American Indian Enterprise Development, Inc., Native American Professional Parent Resources, Inc., Haverland Carter Lifestyle Group, Inc., Smithsonian National Museum of the American Indian Board of Trustees, Albuquerque Community Foundation, UNM Health Science Center, U.S Travel Association Board of Directors and the Tourism Association of New Mexico (now known as the "New Mexico Hospitality Association").  Ron was elected to the New Mexico Tourism Hall of Fame in 2013.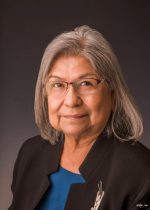 Ethel J. Abeita
Board Member
Ethel Abeita's professional legal experience spans more than thirty years and includes service as follows: Government Affairs Attorney Director and In-House Attorney for the Pueblo of Laguna; Office of the Special Trustee Director of the Office of Trust Records, Bureau of Indian Affairs (BIA), Deputy Regional Director (Southwest Regional Office); Office of the Solicitor – Assistant Regional Solicitor (Southwest Region) for the Department of the Interior; Assistant Regional Attorney, Office of the General Counsel, Albuquerque, for the U.S. Department of Agriculture; Deputy Director, Native American Rights Fund; Realty Specialist for the BIA Statute of Limitations Program; and Managing and Staff Attorney for Indian Pueblo Legal Services, Laguna, NM.
Ethel's professional experience has also included lobbying Congress on behalf of Indian tribes on proposed settlement of water rights claims and working with congressional staff on legislation for Montana tribes and the Pueblo of Laguna.
Ethel holds a Bachelor of Science degree in Business Education from San Jose State University in San Jose, California and a Juris Doctorate from the University of New Mexico School of Law.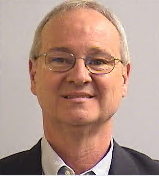 Michael D. Hall
Board Member
Michael D. Hall graduated from Claremont Men's College in 1981 with a Bachelor of Arts degree in Chemistry and Biology.  He then went on to earn a Master's degree in Finance and Statistics from Pepperdine University in 1986.   Mr. Hall's educational accomplishments include certifications from the Society of Tribologists and Lubrications Engineers (STLE), the Certified Lubrications Specialist (CLS), the National Lubricating Grease Institute (NLGI), and the Certified Lubricating Grease Specialist (CLGS).
Mr. Hall has been employed with Shell Oil Company since 1981 and will be retiring soon.  During his years with Shell Oil, Mr. Hall's primary experience and expertise has been in the areas of plant operations and sales and overseeing tanker fleets.  His professional experience includes service on the following Boards of Directors:  the Food Bank of the Rockies (2006-2014), as Vice-President of Development responsible for corporate fundraising; the National Sports Center for the Disabled (2002-2006), serving as Member at Large, responsible for corporate scholarships for disabled sports programs; and the Colorado Ballet, serving as Vice-President responsible for fundraising over $7,000,000 annually.
Mr. Hall brings much needed knowledge and expertise to the LDC Board of the fuel industry, and fuel operations and sales, which is an integral and significant part of LDC operations.
Michael Riordan
Board Member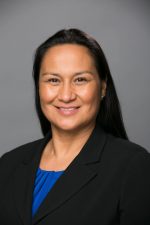 Maxine Velasquez
President / CEO & Esq
Ms. Velasquez is an enrolled member of the Pueblo of Laguna. She was named President and CEO of Laguna Development Corporation (LDC) in April 2020. Maxine became the first woman to steward a multimillion-dollar tribally owned corporation for her Pueblo.
For 21 years Maxine served as In-House General Counsel and was in private practice representing tribes and their business entities on a full range of legal and policy issues, including Indian gaming, economic development, land, water, taxation, contracts, ordinances and regulations, and rights-of way negotiations.  She also advised and represented Tribes before all governmental departments, agencies, and committees at the local, state, and federal level. 
She received her Juris Doctorate, Master of Public Administration, and Bachelor of Arts degree in Criminal Justice from the University of New Mexico, Associates degree in Administration of Justice from Allan Hancock College and is currently pursuing her MBA at the University of New Mexico. She has a Business Administration Certificate from the University of Notre Dame.  Maxine is licensed to practice law in New Mexico.      
In her spare time, she enjoys golf, softball, training for her third degree black belt, RVing, hiking, weightlifting, mountain biking, gardening, and is learning to play guitar.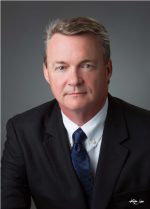 Timothy Perkins
Vice-President and Chief Operating Officer
Mr. Perkins brings more than 30 years of experience in the gaming and hospitality industry including tenures in both native and commercial gaming establishments. His most recent position was General Manager of Route 66 Casino Hotel. Mr. Perkins is a highly decorated veteran who served our country in the United States Air Force for 20 years before retiring in 2003. He holds a Bachelor of Science Degree in Business Administration from the University of Phoenix and an Associate's Degree in Recreation Management from the Community College of the Air Force.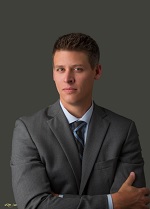 Ryan Loveland
Chief Financial Officer
Mr. Loveland Is a Certified Public Accountant (CPA) with an accounting career spanning more than 15 years concentrated on serving tribal governments and casinos. He holds a Bachelor of Business Administration degree from the Robert O. Anderson School of Management at the University of New Mexico. Mr. Loveland oversees the financial reporting of LDC's full portfolio of companies and provides essential strategic guidance on business opportunities and acquisitions aimed at diversifying and growing the company.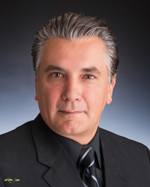 Jorge Brasil
Corporate Director, Food & Beverage Operations
Mr. Brasil has over twenty-five years of management experience. Prior to working at LDC, Mr. Brasil worked at Grand Casino Mille Lacs where he was Vice President of Food & Beverage Operations. Jorge's passion for working in the hospitality industry began with the start of his own catering company Bon Vivant in 1986.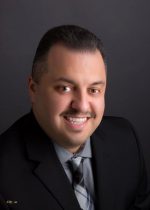 Edward Khader
Corporate Director Information Technology
Mr. Khader has been an employee of Laguna Development Corporation since 2002, and is currently the Chief Information Officer. He has over 20 years of experience and has overseen the growth of the technology environment at LDC from just a single server to over 250 servers and 300 virtual desktops. Under Mr. Khader's leadership, LDC has been among the first and largest deployments in New Mexico of VoIP, synchronous multi-site storage redundancy, network micro-segmentation, large-scale server and desktop virtualization, IP-based hotel TV system, cross-site Bingo simulcast, and network security spanning layer 2 through layer 7. LDC's regulatory agency recently engaged an expert security firm to perform an internal penetration test. Their conclusion remarked, "The network security at the Route 66 and Dancing Eagle Casinos is amongst the best of the 150+ casinos GLI has visited."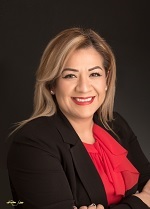 Daisy Hernandez
Corporate Director of Human Resources
Ms. Hernandez is a dynamic, proactive and people-driven professional with more than 20 years' management experience. Over half of her career has been in gaming and hospitality.  Her broad experience includes all areas of expertise in Human Resources. She provides vital support, guidance, and leadership to senior management in the development and implementation of strategies that achieve measurable business results.  She earned a Bachelor of Business Administration degree from the Robert O. Anderson School of Management at the University of New Mexico with a concentration in Human Resource Management and Organizational Development. Mrs. Hernandez has been with LDC since 2006.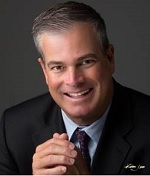 Adrian Fox
General Manager, Route 66 Casino Hotel
Mr. Fox has been involved in the hospitality industry for over 20 years.  He graduated from the University of Nevada and has worked in gaming jurisdictions in Nevada, Colorado and Florida.  Mr. Fox has experience in casino leadership, start-ups and acquisitions for Native American and commercial organizations.  Mr. Fox has been with LDC since 2015.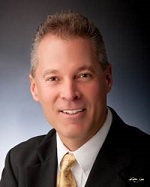 Don Billbrough
General Manager, Dancing Eagle Casino
Mr. Billbrough has over 32 years in the hospitality industry, has been involved in the casino industry since 1997, and was a consultant at Foxwoods Casino Resort in Connecticut. He graduated with the President's Award from Widener University's School of Hotel and Restaurant Management in Wilmington, Delaware.  He has held a Certified Hotel Administrator from the American Hotel & Lodging Association since January 2003. Mr. Billbrough has been with LDC since 2007.