Buffet 66 Fresh Market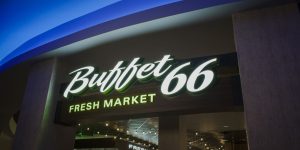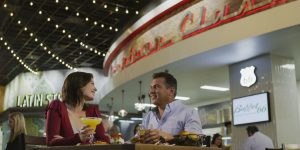 Long regarded as the best buffet in New Mexico, the legendary Buffet 66 has been re-built from the ground up to create an all-encompassing, all-you-can-eat dining experience. The All-New Buffet 66 Fresh Market takes the New Mexico buffet experience to a level never before offered anywhere in the Land of Enchantment. The level of detail showcased around the interior décor is eye-popping. A distinctive array of colors and treatments provide an exciting, colorful look and feel that compares favorably with some of the world-renowned buffets you'll find on the Las Vegas Strip. Route 66 Casino Hotel remains the home of New Mexico's best buffet.
Stadium66 Sports Bar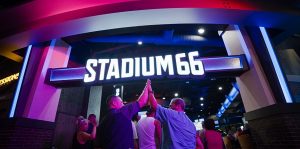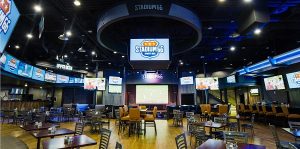 In concert with the opening day of the 2019 NFL regular season, Route 66 Casino Hotel opened New Mexico's premier sports bar Stadium66!. The restaurant venue will feature  a full dinig menu for breakfast, lunch and dinner, 74 large screen HD TV's, and The Book, featuring sports betting seven days a week.
Stadium66 offers an elevated kind of guest experience that includes an inviting, colorfully lit entrance that opens to the Route 66 casino floor. Bright, crisp LED lighting is surrounded by HD TV screens all around and above you. Excellent sports viewing will include all major sporting events from around the world. The state-of-the-art sound system will make sure you feel every exciting moment. Stadium 66 offers an amazing sight and sound experience unlike any other sports bar in New Mexico.
In addition to the sports bar and restaurant, , the venue will offer Class II gaming meaning you can enjoy your favorite beverage while you play your favorite slots.
Thunder Road Steakhouse & Cantina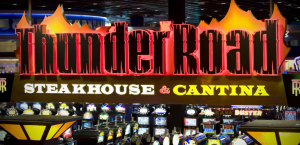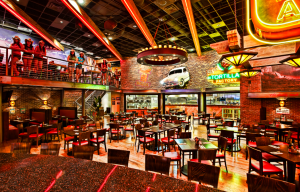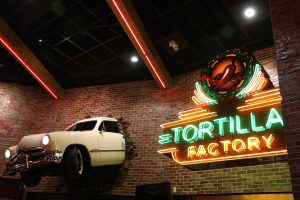 Thunder Road Steakhouse & Cantina, an original concept in food and entertainment, opened in 2010.  Thunder Road brings together an explosive mix of Southwestern flavors and electric entertainment in an interactive environment.
Main Street Restaurant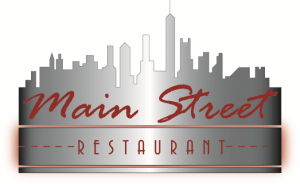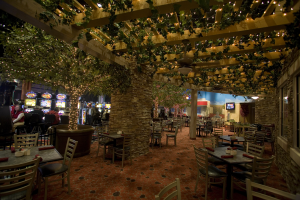 Main Street Restaurant offers casino-side patio dining in a classy and comfortable environment.
The Great American Diner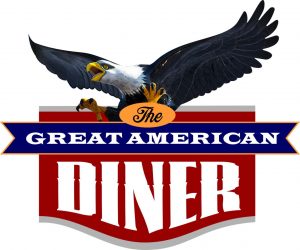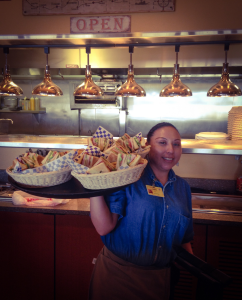 The Great American Diner opened in 2011 and serves up All-American Favorites at Dancing Eagle Casino.
Laguna Burger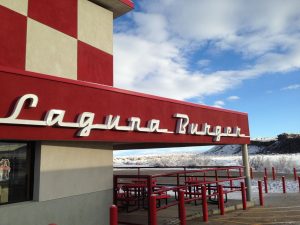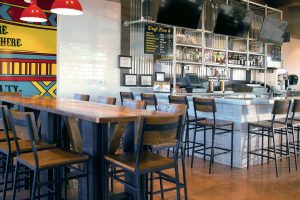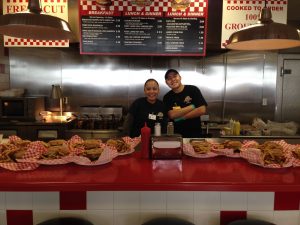 The World Famous half-pound Laguna Burger is served up fresh daily at both 66 Pit Stop locations as well as at The Marketplace at Dancing Eagle.