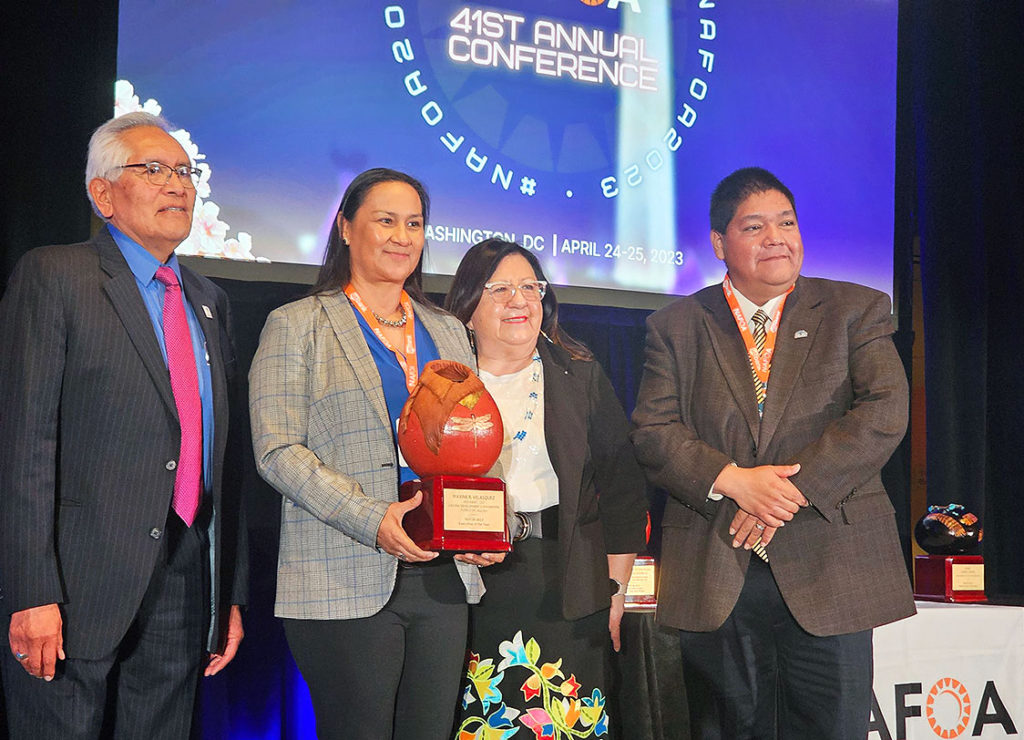 April 26, 2023
WASHINGTON, D.C. – The 16th Annual Leadership Awards were presented at the 41st Annual NAFOA Conference in Washington, D.C. The NAFOA Leadership Awards honor the accomplishments of a tribal leader, tribal executive, and financial deals advancing tribal economies.
Executive of the Year Award
NAFOA's Executive of the Year Award is given to tribal leaders who have demonstrated effective leadership and financial planning for the benefit of Indian Country throughout their career. This year, NAFOA presented their 2023 Executive Leadership Award to Maxine R. Velasquez from the Pueblo of Laguna Indian Reservation.
In her acceptance speech Ms. Velasquez credited the work of the LDC Board of Directors, Management, and Laguna Pueblo leadership for the company's recent accomplishments to achieve record profits the past two years. The sale of Kentucky-based Ellis Park Racing and Gaming generated a 305% Return on Investment for the company. During her acceptance speech to the conference delegates, she spoke about the role of women in business, "We need more women in leadership, at every level and in every field. We need your voices to be heard, your ideas shared, and your leadership recognized."
More information can be found here: