Route 66 Casino Hotel and Dancing Eagle Casino delivered vegetables, fruit, dairy products and bread to the Laguna Department of Education this week. The perishable goods will help feed nearly 500 students during the current school closures.
According to the casinos corporate entity Laguna Development (LDC) Chief of Food and Beverage Jorge Brasil, "The shutdown of our casinos and restaurants left us with perishable goods we would normally use to serve the thousands of guests who visit our casinos each day. We were pleased to coordinate this effort with the Pueblo of Laguna and the Laguna schools to make sure these items go to good use by helping feed the students in the Pueblo."

LDOE Superintendent Patricia Sandoval and Operations Director Pancho Guardiola extended their thanks and appreciation to the tribe's business entity. In a thank you letter to LDC, Guardiola said, "Please be assured the food items donated will be used to prepare meals for students ages 18 and younger. We are grateful for the collaboration and thoughtfulness. From the bottom of our hearts, a huge thank you."
LDC's Route 66 and Dancing Eagle closed their casinos and most restaurants on Wednesday March 18th in response to the COVID-19 public health emergency. The company's Route 66 Travel Centers, convenience stores and grocery store remain open to help provide essential services to truckers and the Laguna community west of Albuquerque.
Tim Perkins, LDC's COO said, "Our first priority is the health and safety of our guests, employees and Pueblo community members. We welcome every opportunity to work with our local community and across New Mexico to help all of us get through this terrible crisis. We appreciate the incredible efforts of our more than 1,100 employees and the support and patience of our thousands of loyal guests."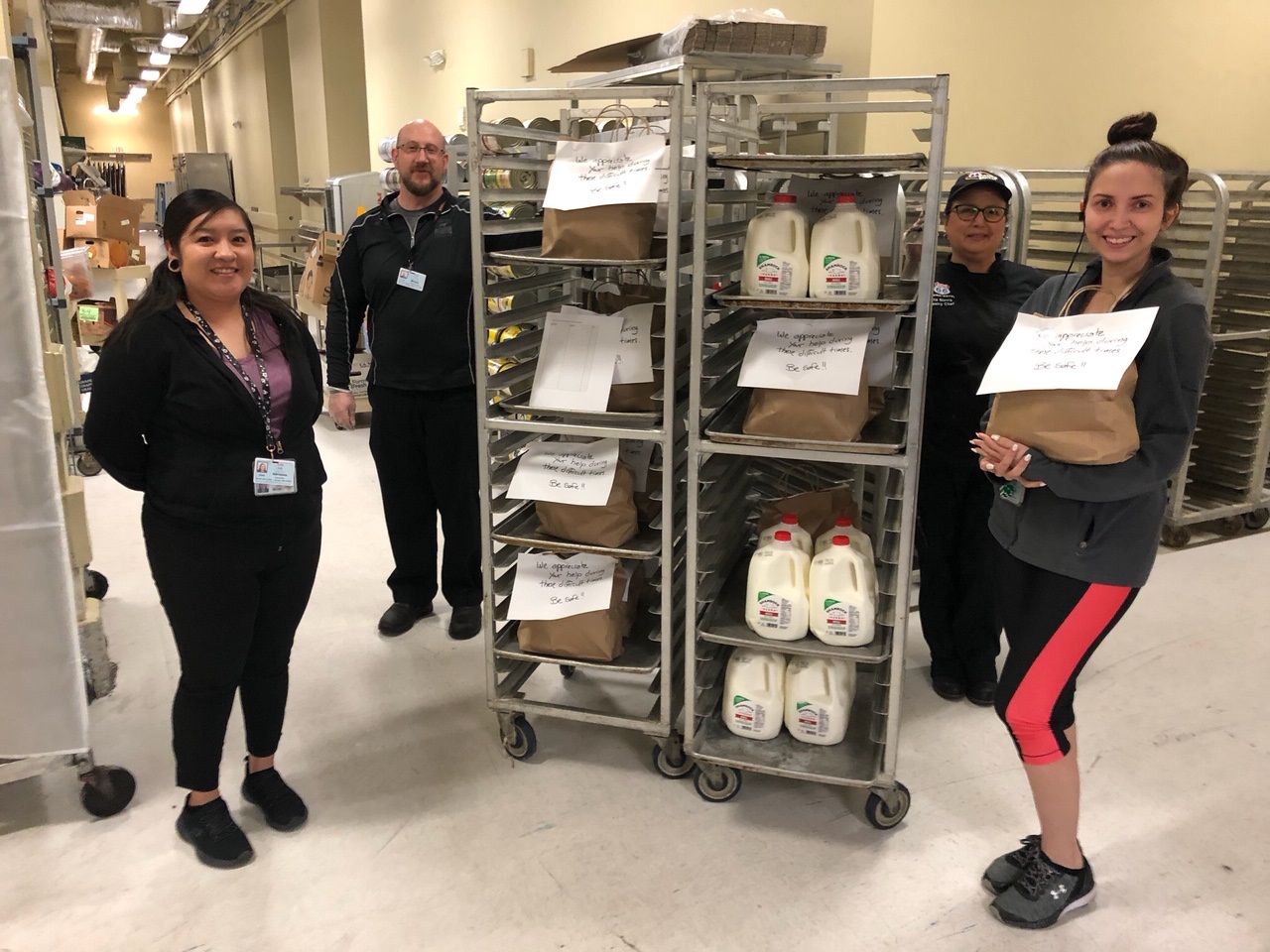 Laguna Development Corporation Food and Beverage team prepare food for delivery.