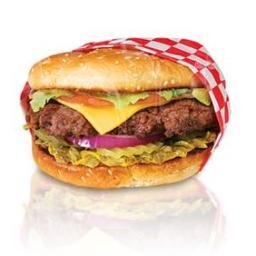 The World Famous Laguna Burger has been named #1 at the 2016 New Mexico State Fair. Amidst fierce competition for one of the states' most sought after culinary titles, The Laguna Burger was proclaimed the winner by a panel of judges during the State Fair Annual Green Chile Cheeseburger Contest.
Serving New Mexico's best green chile cheeseburger is one of the state's most sought after and prestigious culinary objectives. New Mexicans have known for many years that the Laguna Burger, which is served at three different locations on the Laguna Pueblo, is both one of the best green chile cheeseburgers anywhere and one of the best values in the country.
"Laguna Burger represents our company's longstanding commitment to quality, service and value." said Jerry Smith President and CEO of Laguna Development Corporation." The incredibly passionate staff at Laguna Burger work hard every day to make sure our customers receive a first class burger experience just like the one the experts at the state fair said was the best in New Mexico."
The winning entry was created by Laguna Burger Manager Ryan Westerman, and Grill Masters Dana Riley and Glenda Waconda. Working alongside a dedicated culinary team, they have created the burger that has built a cult following of green chile cheeseburger lovers from around the world. Sales figures have climbed every year since the ½ pound, never frozen, Hatch Chile decorated, with hand-cut fries meal was introduced in 2005.
The Laguna Burger is served daily at three different locations in the Pueblo of Laguna; The Route 66 Pit Stop on I-40 Exit 140, the Laguna Pit Stop on I-40 Exit 114 and the Great American Diner at Dancing Eagle Casino at Exit 108.
I would like to congratulate our entire Laguna Burger team for winning one of our state's most hotly contested competitions," said LDC's Chief of Food & Beverage Jorge Brasil. "We look forward to bringing the World Famous Laguna Burger to even more guests when we come to downtown Albuquerque next year."